Discover what burnout means to social workers, learn how to recognize the signs and symptoms, and get resources and expert advice for preventing burnout in yourself and others.
Social workers offer strong, compassionate help for individuals and families experiencing a variety of life's challenges. From working in the foster care system to helping patients and families through hospice care, social workers engage with people experiencing upheaval and change in their lives. In caring for so many people in so many ways, however, social workers may find themselves experiencing the symptoms of burnout. This is true both for professionals with years of experience and for students in social work programs who are just beginning their careers.
Fortunately, there are real, concrete solutions for preventing social work burnout. It may not always be simple, but with genuine self-care and a helping hand, burnout can be prevented and treated. Learn how you can identify social worker burnout, find the tools and techniques needed to overcome it, and gain expert advice from experienced social workers.
Discussing Burnout with a Licensed Social Worker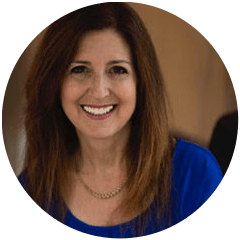 Janet Philbin clinical social worker
Janet Philbin is a licensed clinical social worker, certified hypnotherapist, and certified conscious parenting coach. Janet helps adults heal from the emotional pain and trauma of their past. She is the owner of Janet Philbin, ACSW, a private psychotherapy and hypnotherapy practice. For 21 years Janet has been successfully helping people recover from their emotional wounds and change their lives with the power of transformational healing and hypnotherapy.
Q. How do you think the pandemic has affected burnout for social workers?
A. Some of the signs of burnout can include being more critical or cynical in your work with clients or colleagues. You may also experience difficulty focusing or concentrating on work-related tasks, decreased sleep, poor energy, increased fatigue, or being easily irritated. These are all signs that you might be experiencing burnout.
Q. What advice would you give to social work students and those just starting in the field for handling secondary traumatic stress?
A. I think the pandemic has been a call to action for social workers. Social workers are helpers. Social workers usually go into the field because of a deep calling to be of service. We want to help those who are struggling, who are in pain, need support, counseling and concrete services. Social workers are frontline workers providing emotional support to medical staff, families, and clients. Social workers are supporting others during the pandemic to cope with the same struggles and traumas they, themselves, are coping with. It would be impossible for social workers not to experience burnout during this pandemic.
Even social workers in private practice have been impacted. We are now working remotely. Since social workers are working remotely, we do not have the day-to-day, in-person support of colleagues to just quickly get support for a difficult case or have a casual conversation. Social workers are isolated, and that isolation can lead to depression, anxiety, increased fears, health issues, and a decrease in self-care. Social workers have an increase in clients dealing with loss due to the pandemic. We are counseling the essential workers. Social workers are witnessing, firsthand, the emotional trauma and devastation their clients are experiencing. It is our job to support them and at the same time care for ourselves as providers.
Q. You said you've experienced burnout. How did you get through it?
A. When I was a nursing home social worker, early in my career, I definitely went through a period of burnout. I got to a point where I became very exhausted in my job. I no longer liked working where my clients lived and found I was having a hard time making meaning out of the work I was doing. I was tired of tracking down lost remote controls and dealing with family members about their mother's missing underwear. You would think that is not even part of a social worker's job, but it is, and it is because as social workers we are responsible for the biopsychosocial health of our clients. That means we watch out for and consider all that is going on in their lives that affects them.
It hit me one day how frustrated and unfulfilled I was with having to do parts of my job that I previously enjoyed. Instead of enjoying connecting with my residents and families to solve these "small" issues, which represented larger ones like loss, I was not happy.
What I did in this instance was to make a big change. I was lucky enough to have the opportunity to change my caseload and take on the role of hospice social worker. Though it did not eliminate having to deal with these issues, the new role offered me a new meaningful way to help a new population of residents and families which I loved. It was a renewal.
I was also in counseling with my own therapist at the time and used my sessions to talk about my work stress and experience of burnout. I also made sure when I left the building, I would take big exhales as I walked to my car, making a conscious choice to leave work at work as I headed home for the day.
Q. Anything else you'd like to add about burnout, specifically in social work?
A. Now that I am in private practice, I have had times where I feel as if "I have too many people's problems in my head." We hold the truths of our clients' pain. The work of a social worker is sacred, but it is also hard, demanding, and overwhelming at times. While it may seem noble to be self-sacrificing, it is actually counterproductive. To sacrifice means to make sacred. As social workers, it is our responsibility to make ourselves sacred. We need to do this through self-care. Self-care also means creating and holding boundaries between your work life and your home life. When we take care of ourselves first, we have more resources at our disposal to give to another.